Line-Up
Amenra – Russian Circles – Dead Lord – Helms Alee – Sacri Monti – Lucy Kruger & The Lost Boys – Kaleidobolt – Bait – Zement – Cranial – Blacksmoker
TIMETABLE :
Freitag:
18:00 Cranial
19:10 Kaleidobolt
20:30 Sacri Monti
22:00 Bait
23:15 Amenra
Samstag
17:00 Blacksmoker
18:10 Zement
19:15 Helms Alee
20:30 Lucy Kruger & The Lost Boys
21:45 Dead Lord
23:10 Russian Circles
Hinweis: Spielzeiten der Headliner sind so festgelegt, dass ihr die letzten Züge nach Aschaffenburg und Würzburg vom Bahnhof Lohr aus bekommt.
Freitag 13. Mai 2022
Amenra (BE)
It is never easy to write a press release for a band in a day and age when every output of any possible band is pushed onto people as the next big thing, revelation, comeback or simply the best thing ever. To write a press release that does not require even native speakers of English to consult a dictionary can prove to be quite the task as well. After all, the magnificence of certain bands sometimes needs the grandeur of big words. In Amenra's case it's extremely tempting to use every superlative in the book, but in the vein of the attitude that is pouring out of the band's every pore, here's to keeping it modest. Amenra have been paving their own headstrong way in the 12 years since their inception, from overlooked releases and poorly attended show to critically acclaimed albums, sold out shows and the utmost respect of their listeners, peers and even heroes. Always putting heart and soul into every note, word and image and changing the course of people's lives everywhere their path leads them.
Recent history has shown an extremely confident and focused Amenra. Besides touring on their own and with Neurosis, the band has been branching out and taking modest steps onto –for the band– virgin territory. They have released an acoustic record, compiled a book, dare I say bible, thereby vulnerably offering their heart and inspiration to those inspired by them, took part in various art exhibitions and held the now legendary "23.10" concert which was later followed by a live DVD and a slew of split releases with audio from this concert, all the while constantly gaining followers, members of the Church Of Ra, a sect, now thousands in numbers. In the last months Amenra's eyes have been directed straight at the future. Having found a home in the NeurotRecords nest, both ambitions and expectations for their upcoming release, "Mass V", the band's fifth studio album, are high. And as you know and – if you're fortunate enough- might have experienced, Amenra does
NOT disappoint.
– vince – rise and fall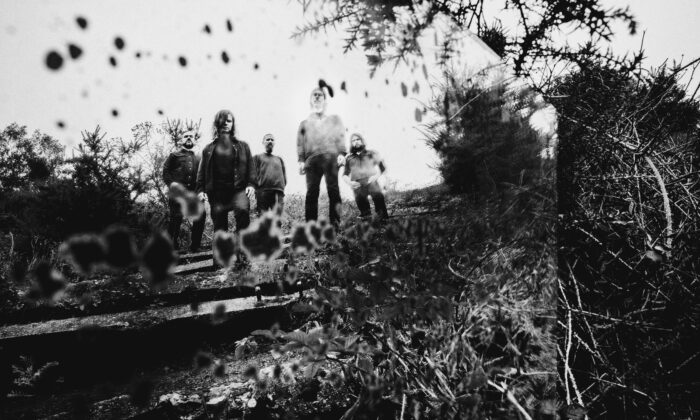 Sacri Monti (US)
Southern Californian  Sacri Monti is a five piece psychedelic off to space rocket. The natural word to follow that is "exclusively," but that's not quite true in this case, as it would indicate a single-mindedness that neither they nor their self-titled six-track/43-minute Tee Pee Records full-length debut actually possess. The album instead working in a natural-flowing, bright toned spectrum of guitar-driven, organ-laced classic heavy psych, six-stringers Brenden Dellar(also vocals) and Dylan Donavon, Evan Wenskay (organ, synthesizer), bassist Anthony Meier (also of Radio Moscow) and drummer Thomas Dibenedetto (also of JOY) touching on progressive ideas and methods without going full-on krautrock noodle or losing their sense of groove.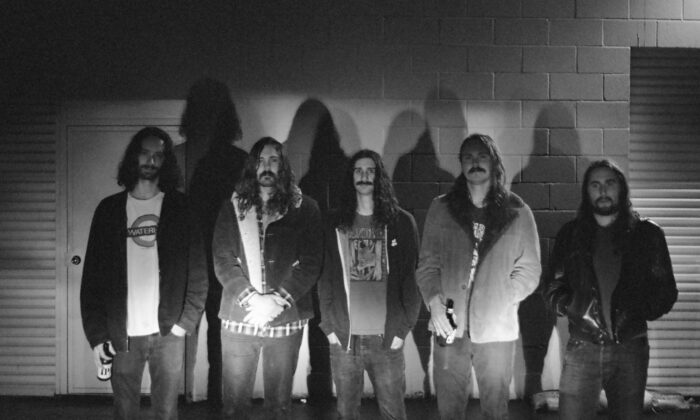 Bait (D)
BAIT was founded in 2013 in Wuerzburg, Germany. After the release of its first EP, "Cursed among Saints" in 2014, the band performed three tours covering 11 different countries.
BAIT released its second EP "Sunburst in 2016 with labels such as WOOAAARGH and Sell Your Soul Records. The band had the opportunity to share the stage with Amenra, Full of Hell, Integrity and Oathbreaker, and played in 14 European countries.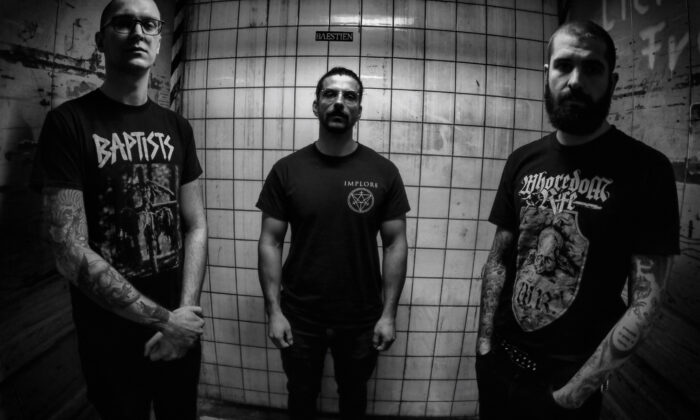 Kaleidobolt (FIN)
With one foot in classic heavy power-trio rock 'n' roll and the other knee-deep in psychedelic frenzy, Finland's Kaleidobolt blast off into inner space with their third album, Bitter. Having perfected their craft on the road all across Europe, with two previous albums under their collective belt, Kaleidobolt have become a fierce live experience, guaranteed to blow minds and ears. Kaleidobolt, however, are far from your usual deafening stoner rock experience. Their music is all about texture and depth, and beneath the lysergically frenzied riffs hide worlds of exquisite soundscapes.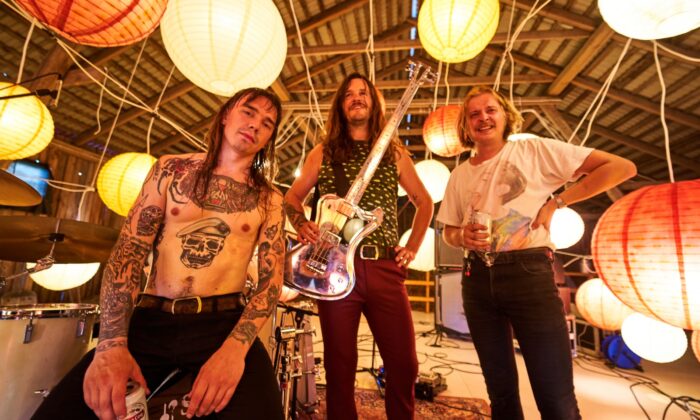 Cranial (D)
Michael Melchers (ex-Omega Massif) founded the sludge / post-metal formation CRANIAL in 2014 with Julian Weidhaus (bass, vocals), Cornelius Merlin (drums) and Sebastian Kröckel (guitar).
CRANIAL quickly worked on the first tracks and recorded them in the Blank Disc Studio.
The international press was full of praise and an invitation to the renowned Droneburg Festival followed. In the summer of 2016, CRANIAL then booked again the Tonmeisterei to record the debut album at RoleWiegener. As on the EP, the songs on "Dark Towers / Bright Lights" are dark, heavy and transport an enormously threatening atmosphere. Comparisons to bands such as Neurosis, Omega Massif, Generation Of Vipers or Cult of Luna were repeatedly brought to the band.
Cranial since 2021 is Michael Melchers (Guitar), Julian Weidhaus (Bass, Vocals), Felix Amthor (Drums) and Sebastian Kröckel (Guitar).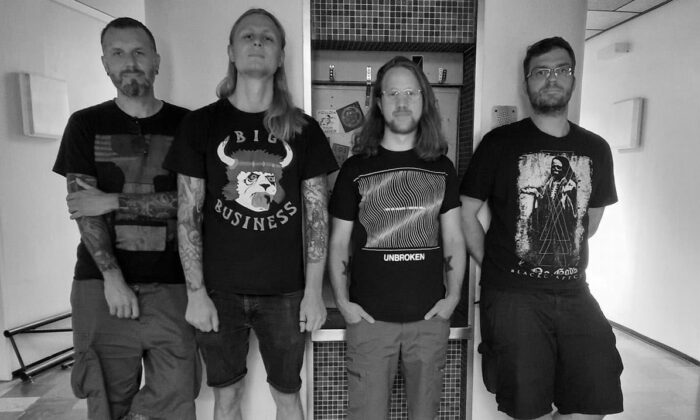 Samstag 14. Mai 2022
Russian Circles (US)
Russian Circles named their 2016 album Guidance in reference to the uncertainty of the future. It was a fitting title for the times, with the album coming out a few months before America's tumultuous presidential election, but it was intended more as a reference to the band's own absence of a blueprint as they navigated their second decade as a band than as a social commentary. If there were questions as to how to move forward as a musical unit or individual doubts as to how to continue toiling as artists in the underground, the three years of relentless touring on the album only served to reinforce the Sisyphean struggle of artists. With their latest album Blood Year, Russian Circles forsake the sonic crossroads of divergent musical paths found on albums like Guidance and Memorial to offer up the most direct and forceful collection of songs in their discography.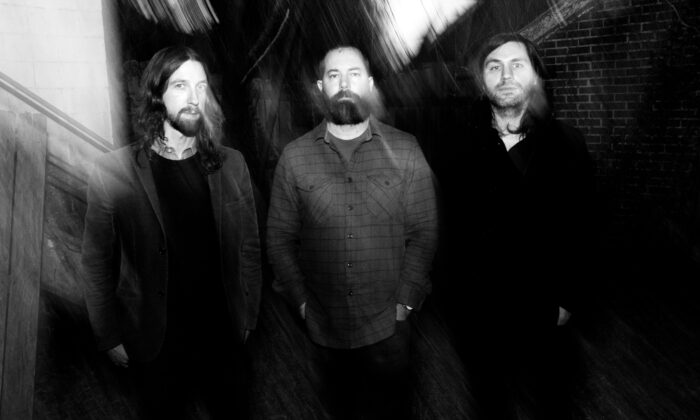 Dead Lord (SWE)
Swedish hard rockers Dead Lord were clearly born too late. Formed in 2012 in Stockholm, Sweden, members Hakim Krim (vocals/guitars), Olle Hedenström (guitars), Martin Nordin (bass) and Adam Lindmark (drums) are clearly more at home with 1976 (the year Thin Lizzy's Jailbreak hit stores) than they are with 2020. As time machines don't exist, however, the members are stuck in the present, where they decided to form the hardest working, hardest sounding rock band since The Hellacopters took off with Grande Rock at the turn of the millennium. With four albums to the wind—the band's newest 'Surrender' hits stores worldwide in September 2020—Dead Lord aren't hoping you'll join them, they're demanding you join them. Riff by riff. Hook by hook.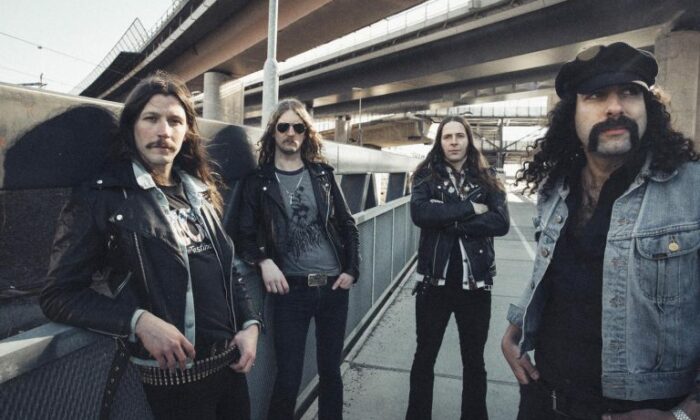 Helms Alee (US)
Helms Alee begleiten Russian Circles auf ihrer Blood Year European Tour 2022.
After more than a decade of existence, five studio albums, and a slew of EPs, it's easy to imagine Helms Alee continuing on in perpetuity as one of those tightly guarded cult artists with an extensive catalog of treasures just waiting for the uninitiated to discover the depths of their riches. Whether Noctiluca broadens Helms Alee's base or simply reinforces their loyal following, it will do its namesake service by continuing to fervently glow in the hidden pockets of our world. Sargent House is proud to offer Noctiluca to the world on LP/CD and digital formats on April 26th.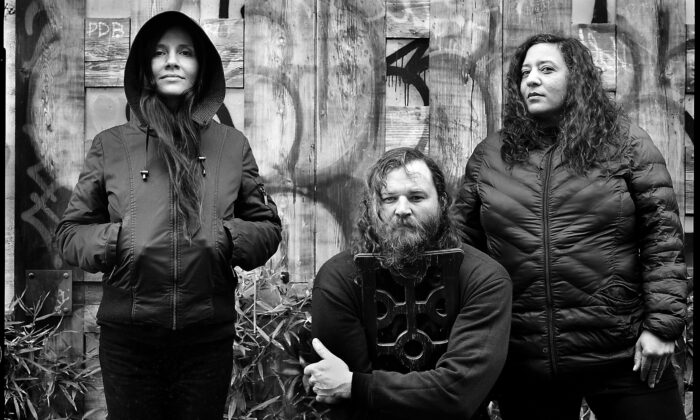 Lucy Kruger & The Lost Boys (RSA)
Lucy Kruger's music is a contemplative, near forensic journey into what shapes an interior and exterior life. She grew up in Johannesburg, where she began writing songs as a 16-year-old, and laid the foundation for her live performances while studying music and drama in Grahamstown.
Before moving to Berlin in 2018, Kruger recorded Sleeping Tapes for Some Girls – a set of lullabies for the restless – with hushed vocals, slow swaying instrumentation, and an undercurrent of low drones and rumbling percussion. This May the South African born artist will release the third Lucy Kruger & The Lost Boys album, 'Transit Tapes' (for women who move furniture around), which serves as a follow up to 'Sleeping Tapes' and longs to get louder. In the end, says Kruger, "I do not know how to write without making it personal, and for now I do not wish to". She does this as a gift, both to herself, and the listener who might need it on their own journey, filled with all the risks of what it means to be human.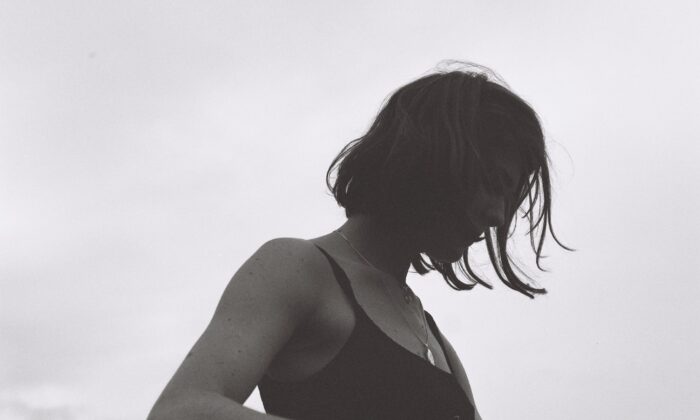 Zement (D)
This duo is less about an inorganic building material and more about an improvised jam to drift away. More analog meets digital as a bulk product. Repetitive meet psychedelic sounds, drones meet noise and electronica. Sometimes straight forward, sometimes focusing on one sound idea. Zement is a new band from Würzburg. Zement is also an instrumental band who tries something else to tear down the old and put it back together in a new form. Drums, guitar, synthesizers, samplers and various other sound materials find together to end up in the orbit. Call it Kraut or whatever. It ́s definitely a cosmic journey.
Blacksmoker (D)
– weitere Informationen folgen –